Today, in order to increase productivity, we have designed fixtures to make work faster and easier according to a certain standard.
What is a welding jig?
Welding jigs are technological equipment used in mechanical processing, inspect and assemble product. It is used to position the workpiece relative to the welding tool, securing the workpiece in the position to be machined.
By specifically designed and calculated details, it ensures the correct position between the workpiece and the welding tool, securing the workpiece in the machining position.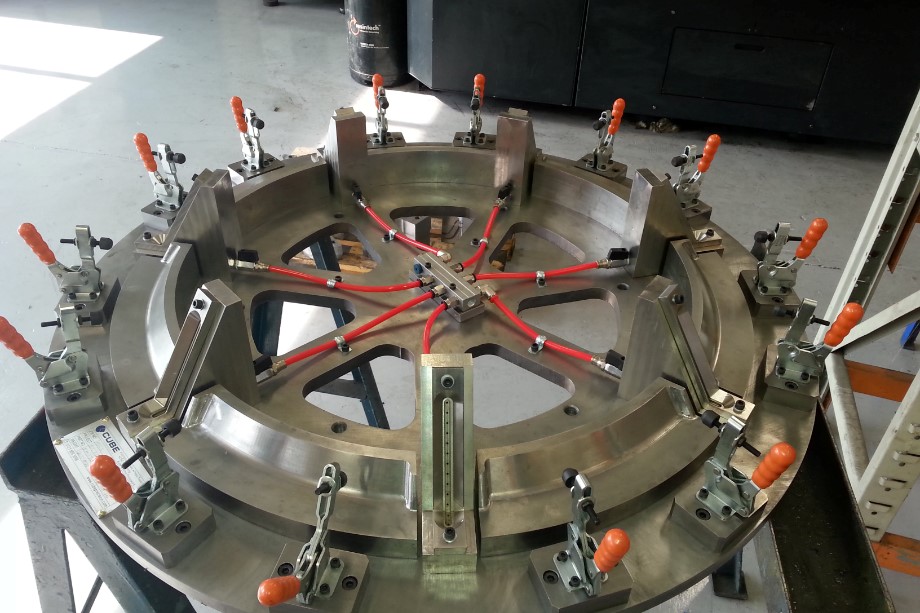 General structure
Welding jigs usually consist of 6 main parts:
Positioning parts
Clamping mechanism
Power transmission structure
Guide structure
Body and base fixtures
Mechanism for locating and clamping the workpiece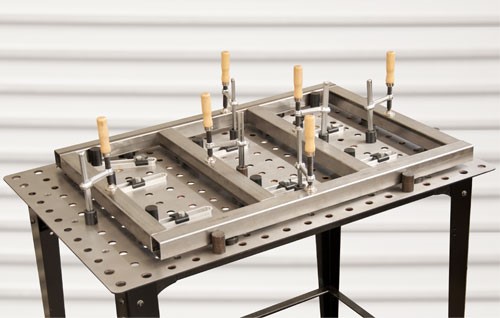 Application of welding jigs in production
In the manufacture of industrial goods, we need to process and assemble many parts together. From there, the welding parts need high accuracy and consistency. To do so, we must use various types of welding jigs to increase productivity, increase accuracy, and bring product uniformity.
Today, in addition to the types of welding fixtures that support human in production, there are also welding jigs for robots or for each type of goods.
Welding jigs for robots
Today, using of robots for welding is widely used in the industry, to be able to weld the products correctly, the robot needs a fully designed, manufactured jig exactly.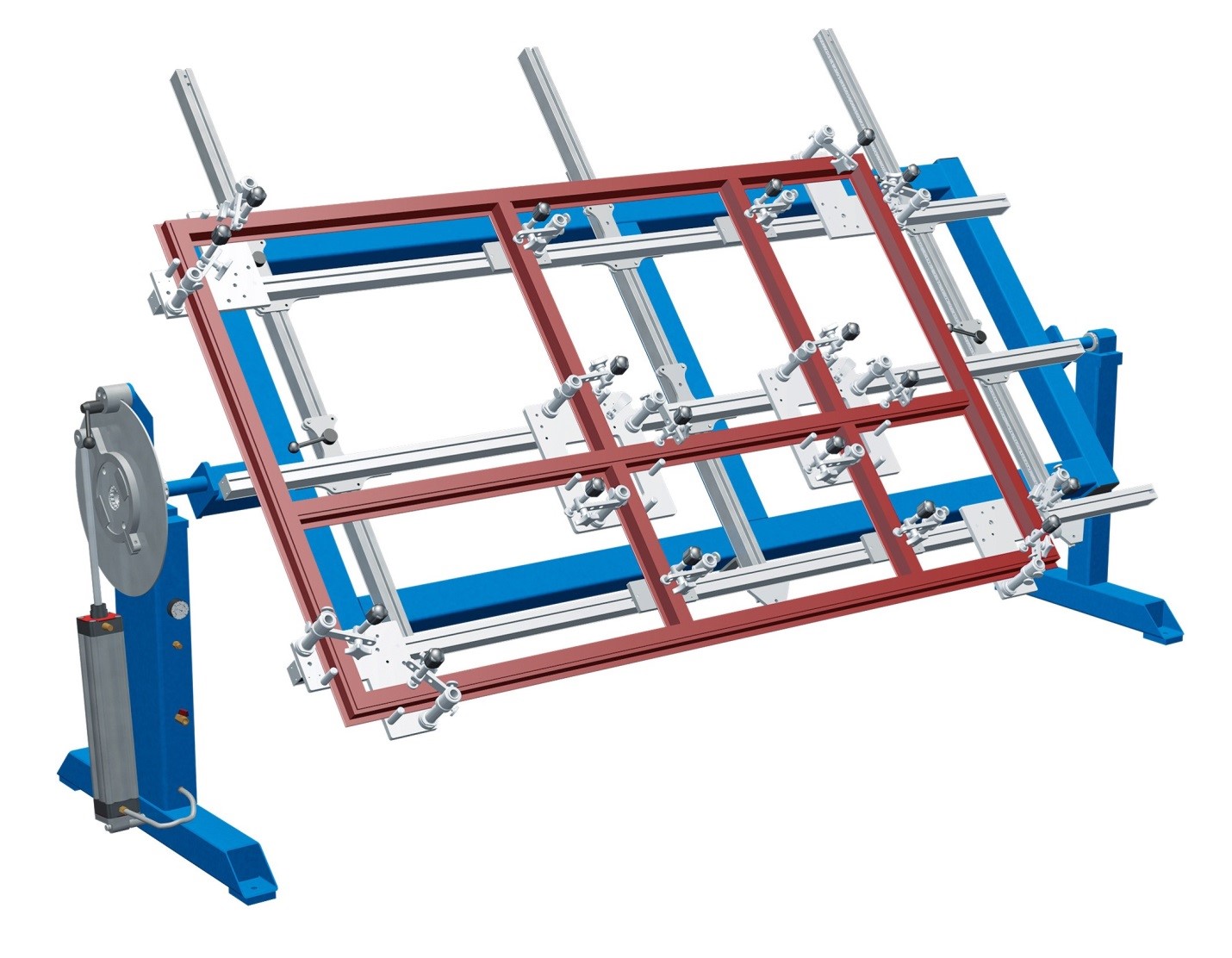 Welding jigs for robots are designed and manufactured in the form of a support frame, which can be used for up to tons of products depending on your demand. The workpiece supports are machined with precision, high aesthetics. A variety of workpiece clamps, most commonly used, are pneumatic cylinder clamps to ensure precision and fast handling.
Motor or cylinders can be used to lift and rotate the product via inverter control, PLC … The welding positions are programmed and controlled via PLC connected to the welding robot. Welding positions are positioned and use sensors to ensure precise placement.
Thanks to the welding fixture, the robot works quickly and accurately. increase welding productivity. If you combine many suitable jigs for welding robots, the work efficiency will increase many times.
ANTTEK Vietnam, with many years of experience in the field of jig outsourcing, always understands that the Jig is an integral part of the design and manufacture of the machine, plays an important role in the formation and quality of products.
Pls contact us to get advise: Hotline: 0988.688.336