Anttek also produces aluminum extrusion for aluminum extrusion cabinets to be used in the civil
Aluminum extrusion cabinets are the latest uses of aluminum extrusion, and are wanted by many customers and Anttek is advised to design by the outstanding advantages of aluminum extrusion. we has designed many models of cabinets, let's find out in the article below.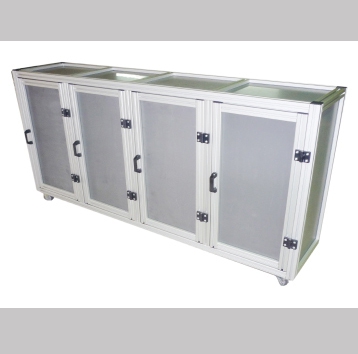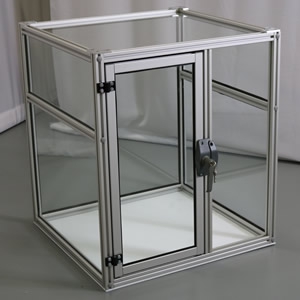 1, Characteristics of aluminum extrusion cabinets
Cabinets are designed and assembled  by highly trained engineer of Anttek. Aluminum extrusion rods are the main material used for assembly.
Aluminum extrusion bars are selected according to the standard size, suitable for the load capacity and environment
Aluminum extrusion is anodized shiny
We can use transparent glass as shield or other materials according to customer requirements
Cabinet feet can be fitted with height adjustable feet or wheels to provide application flexibility.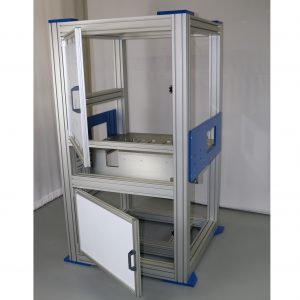 2. Advantages of aluminum extrusion cabinets
Aluminum extrusion cabinets are durable, rust resistant even in difficult working environments
Cabinets can be aligned height or move flexibly thanks to the wheels
Using aluminum extrusion, customers can easily take apart the accessories
High aesthetic in the industry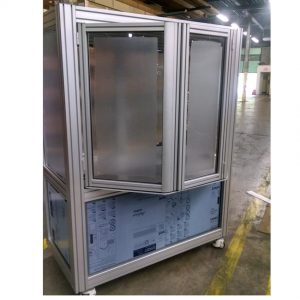 3. Units manufacturing aluminum extrusion cabinets
Anttek Vietnam specializes in manufacturing industrial and civil aluminum extrusion cabinets, ensuring high aesthetics. In addition, we offer industrial workbenches, aluminum frame conveyors and other industrial applications. To order of get a quote please contacts:
Hotline: 086 998 2628 – 0968 116 229 – 0243 994 2628